Before his big break, Ninja put in 20K hours of streaming at his keyboard.


He invested in himself when no one was watching so he'd be ready for the moment when everyone would be watching. Breaking a streaming record while playing with some of the world's most recognizable celebrities doesn't happen by coincidence. It happens because of the late nights and early mornings. It happens because of the TIME IN™.

Myself and the 3AM team partnered with Loaded and adidas Originals to announce the first collaboration between the adidas Brand and Tyler "Ninja" Blevins. A truly game changing moment – one which celebrated gamers in a way that had never been done before.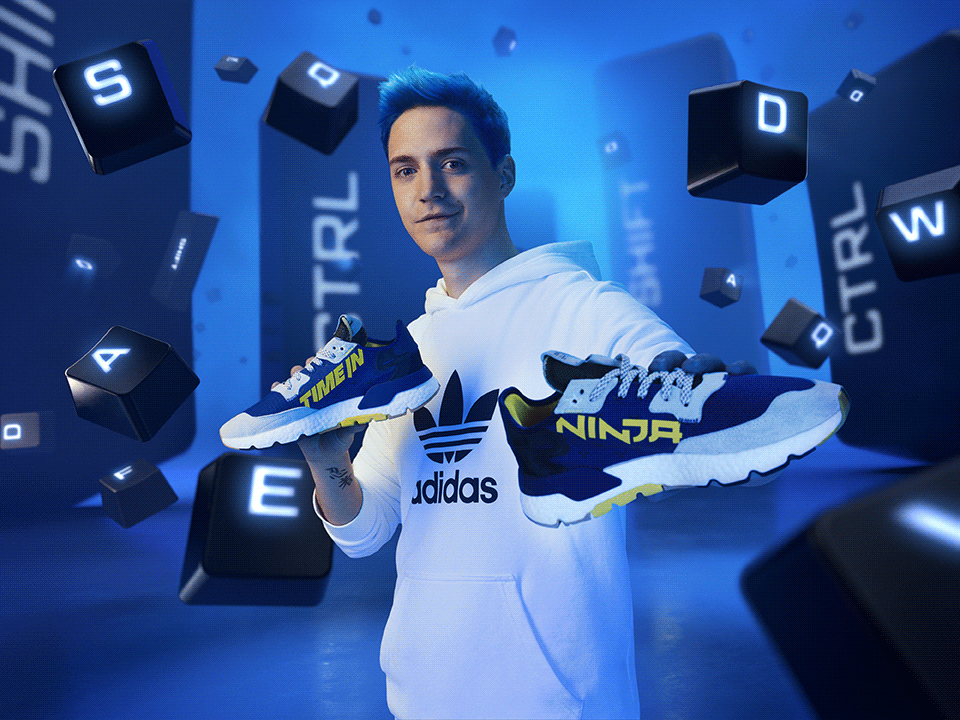 LIVE UNBOXING ON MIXER
To kick off the campaign we worked with Ninja to surprise fans on Mixer and give them a first look at the Ninja "Time In" Nite Joggers.
SOCIAL CAMPAIGN
In close collaboration with the adidas social team and Loaded we developed a social media plan across owned channels to maximize press and create a frenzy amongst his audience.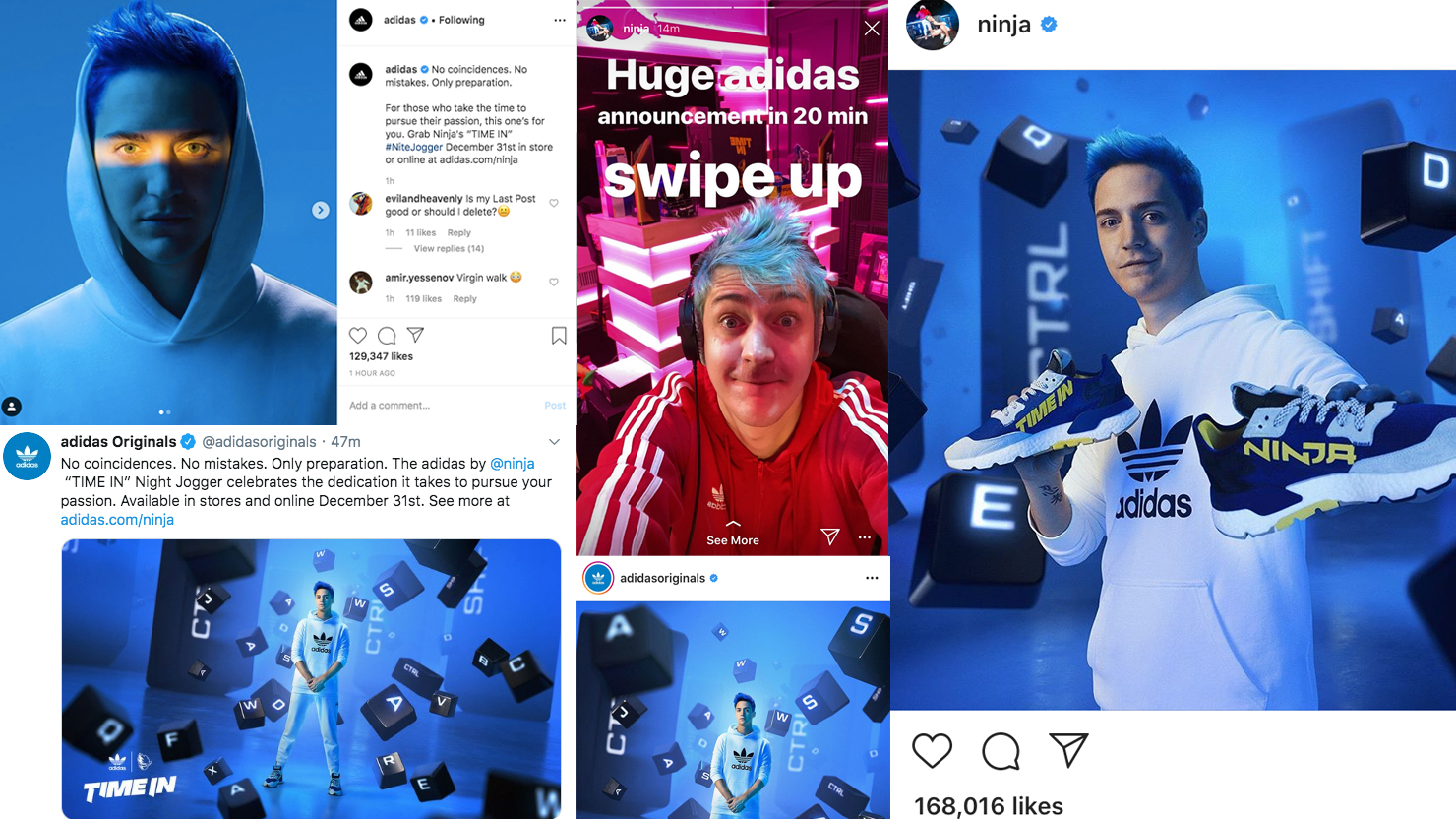 BTW SOCIAL & PR CONTENT
Collaborated with my long time friend Geo @ Info@theleagueofus.com to create BTS lifestyle photography for use across social and PR
COORDINATED DIGITAL STRATEGY
We worked closely with the adidas Originals digital team to orchestrate a seamless global digital experience across adidas.com, email and the adidas app. Check back across platforms as this campaign unfolds.





Credits:
Executive Creative Director - Evan DeHaven
Senior Copy Writer - Molly Douglas
Designer - Wilson Saloj
Producer - Ashley Hsieh
Strategy Director - Shawn Shahani

Key Art Photography:
Photographer - Tim Tadder
Producer - Dahlia Weidmann

BTS Photography:
theleagueofus.com

CGI By: Wolf & Crow
Creative Director - Adam Swaab
Producer - Sophia Richard

Loaded Team:
Andy Burdin
Colin DeShong
Niles Heron
Yoni Ginsberg

Product Design:
Rick Williams

adidas Team:
Kali Wilgus
Bethany Paternostro
Laura Leland
Sam Allard
Parise Sellitti
Ilona Stepanyants